Commitment to Excellence
Our firm has the talent, passion, experience and resources to deliver results. But more importantly we strive for a personal connection to our clients and their business, and seek to earn your trust every day.
Learn More About Us
Who We Serve
BBDG proudly represents large and small corporations, as well as individuals, families, partnerships, limited liability companies, and sole proprietorships. Our teams of attorneys and capable support staff enable us to meet your legal needs.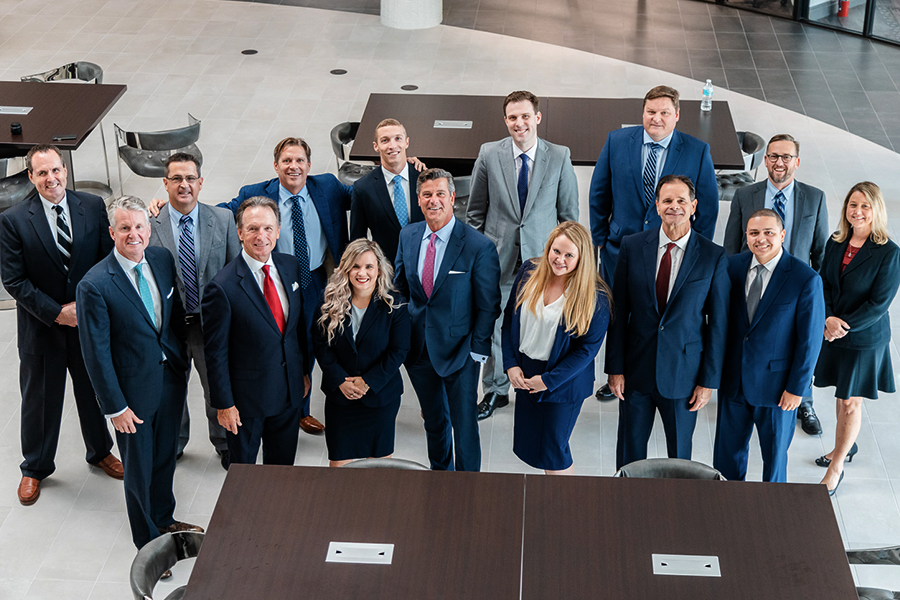 Bleakley Bavol Denman & Grace was honored to have so many clients, friends and family members stop by our Holiday Open House event on December…
Mack McCormick represented the Brandon Mall in its cross claim against its roofing contract, Ramcon, LLC. Ramcon, LLC refused to honor its contractual obligation to…
Plaintiff slipped and fell at the Brandon Mall when she slipped on water that came from a roof leak in a recently replaced section of…
We're ready to use our tenacity and experience to represent you.
Let our team fight on your behalf to get the results you deserve.